Frequently Asked Questions
Have a question? Browse our FAQ. Still didn't find an answer? Ask me and I will reply directly to you.
Do you provide content writing services?
---
Yes, and I cover a range of topics. I have produced content on over 70+ niche topics for some of the major national and international brands. Some of the topics are: Digital marketing topics Content marketing topics Health and fitness Essential oils Natural remedies and Ayurveda Recruitment and human resource related topics Online assessment platforms Job portals like Jobsoid Coaching, personality development Hospitality sector Automation Affiliate site product blogs Product comparison Chatbots IT and software related topics Insurance, IRA, Roth IRA AND a lot more. Want to know more about what else I cover, contact me right now.
---
What do you cover in content creation services?
---
Once you tell me what you want me to write about, you shift your headache to me. Rest everything is my responsibility to get it done. Here's what it looks like: I conduct a short interview to understand your requirements Ask you specific questions to find your goals I go back and do the research on relevant hot topics I write a detailed mail and a video conferencing or a phone call to discuss further on selecting topics I start writing the content, add images with proper attribution, add graphs, charts, statistics Add points, sub-points Edit the article Submit 1st draft of the article over Google cloud/Google drive Wait for for your approval Final submission
---
Do you provide keyword research?
---
Of course! Keywords are part of an effective SEO strategy and one can't do without them. I don't depend on just one tool. When extracting relevant keywords, I use no less than 6-7 different tools to understand the impact. I also add semantic keywords and synonyms that help your content rank better.
---
Can you improve my site ranking overnight?
---
SEO is brutal and you need to hear the bitter truth. I am afraid there is NO ONE that can improve your site ranking in a day or two. It is an ongoing process and involves a lot of hard work. Google says that implementing SEO and site ranking is a time intensive work, and anyone who can't be patient better not do SEO.
Google asks to stay away from any agency that claims to magically improve site ranking overnight. Because most of these companies apply webspam to manipulate Google search results, so better stay away than to have your site removed from Google index.
Know more about webspam here: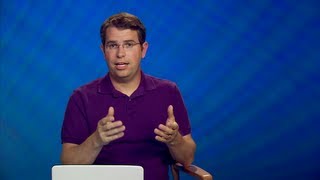 Remember, Google looks at 200+ ranking signals to increase site ranking. And Whitehat SEO techniques help you adopt a systematic approach to gradually increase ranking that is going to stay. Contact me to know in detail about how I can help you with site ranking by applying Whitehat SEO techniques.
---
Can you write email marketing copies?
---
I have worked with a renowned Forbes Coaches Council Member for writing his email marketing content, so you can rest assured that you are in best hands. I will provide you the copy that sells. I can also set up email marketing channels for you and guide you throughout or even do this for you. The only requirement is a valid contact list and your email marketing goals.
---
---